Ana is home and happier than ever! She has been reunited with her family and slowly adapting to her new life. It all seems totally surreal to her, as if she is experiencing a wonderful dream. Her journey home was very stressful and filled with anxiety because it required trust in strangers. To start her new journey she had to take steps of faith and trust. Although scared at the beginning, Ana has begun to take those steps, and the process has been very rewarding.
While in Central America, Ana wanted to make sure that the authorities would find me if I turned out to be a trafficker. Authorities there assured Ana that I had been thoroughly investigated and that I was legitimate. Ana was so stressed that she refused to eat or drink.
But upon arriving in her hometown, Ana started to relax more and to feel happy. We shared lunch and she ate heartily. The reunion with her family was sweet and emotional. They couldn't believe she was back. In their astonished disbelief, they slept all together in a tiny room to make sure it wasn't a crazy dream.
The plan:
Ana is from a very poor countryside area without roads or indoor plumbing. Ana and her children are being relocated to a rental apartment in a city, where there are opportunities for jobs and for her eldest daughter to attend university in the fall.  Claudia, her eldest, graduates from high school with honours next month, and for $10 per university credit, Claudia's dream to become a teacher could become a reality. This would be a means for the family to truly escape poverty.
Ana and her two daughters will be receiving job skills training and psychological assistance for the next six months. This is a ladies only day program. We are investigating similar opportunities for her teenage son as well.
The rental apartment is not furnished. We are asking all of our friends to donate the furniture, appliances and items needed. Ana owns nothing except the clothes on her back, nevertheless not once has she asked for anything. Real dignity.
In Ana's own words:
I have never met anyone as grateful as Ana. She called a few days ago and said this:
"Mrs. Evelyn, I was up all night last night praying for you, Hope Initiatives and all the nice people that are praying for me and my family, and donating funds so we can have a new life. I want them to know that I'm very, very grateful for all they are doing even though they have never met me. They are all angels of God. I'm praying all the time for them."
Next Ana's mother got on the phone. She was crying with happiness:
"Mrs. Evelyn I want to thank you and all the nice people helping you. I've been praying for five years asking Holy Spirit to bring my daughter back and to set her free from all the things she suffered. I didn't want to die with my daughter away suffering what she was suffering. From the bottom of my heart, I will always be grateful to God, to you and to all your friends who are praying and helping us financially."
We couldn't have done any of this without our friends and supporters. We are thrilled to announce that we have funds to pay the deposit and the first month of the rental apartment, and for food for Ana and her family! However, we still need $9800 (8640 euros) to fully transition Ana and to cover the basic living expenses for the next 12 months. We invite you to continue to be a part of Ana's recovery here: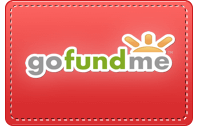 Thank you for partnering with us and making Ana's dreams come true.
Together in the journey of hope and transformation,
Evelyn Martinez
Executive Director
Hope Initiatives