Send Ana Home
"Ana" (name changed) is a 36 year-old mother of 3 children who was trafficked from the Dominican Republic to Central America. Traffickers posed as employers, took away her documents, and whisked her away to a breaking house where she was drugged and sexually assaulted day and night by hundreds of men. After a while, she was smuggled in the trunk of a car to a brothel and held in a room with no lock except from the outside. At that point, Ana was looking for ways to take her life.
One night the security guard took pity on her and told her that he was going to leave the door ajar after the last customer for 15 seconds. Ana fled, naked into the night. She did not know where she was. Eventually she hailed a taxi that took her to a safe place. Ana is suffering from severe post-traumatic stress disorder.
The Plan
Hope Initiatives is working on a plan with Ana to return her to the Dominican Republic, and reunite her with her children.
For her return to the Dominican Republic, we are arranging for psychological treatment for the trauma for Ana and her family. To advance Ana's skills, we are planning for her to take a course in food preparation in order for her to get a job or to start her own small business. She will be assisted from recovery to full integration back to society.
The Cost
We need to raise €25,000 to cover the expenses of repatriation, recovery and practical support for Ana and her children for a period of 24 months.
To send Ana home for recovery, please visit: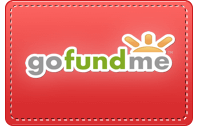 Give towards helping women exit prostitution.
Give towards housing, shelter, clothing, and food.
Give towards restoring lives from forced labour and sexual abuse.
Give new life.
Paypal Donations
Thank you for your interest in giving.  Please click 'Donate' to give securely via Paypal. To support this work on a monthly basis, tick the box 'Make this recurring'.
Bank Transfers
Hope Initiatives Stichting
ING Bank
IBAN: NL54 INGB 0006 4933 92
BIC/SWIFT code: INGBNL2A
Hope Initiatives Stichting
P.O. BOX 76337
1070 EH Amsterdam
Registered Charitable Foundation 60295759
ANBI 8538 477 45

Canadian Supporters
Please click Donation Canada to donate through our partner Initiative 360 and under 'the fund your donation will support', select 'Hope Initiatives'.
Monthly Support
Consider becoming a monthly supporter to change the lives of vulnerable women and victims of sex trafficking. Your regular donation supports the restorative work of Hope Initiatives and also helps us to respond to emergencies quickly. Thank you for joining us to help change lives.